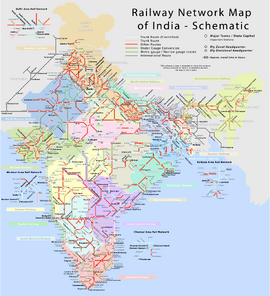 Indian Railways is a department owned and controlled by the Government of India, via the Ministry of Railways rather than a private company. As of May 2009 , the Railway Ministry is headed by Mamata Banerjee, the Union Minister for Railways and assisted by two ministers of State for Railways. Indian Railways is administered by the Railway Board, which has six members and a chairman.
Railway Zones
[
]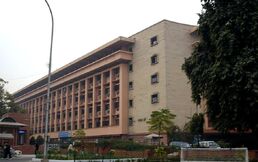 Main Article : Zonal Railways
Indian Railways is divided into zones, which are further sub-divided into divisions. The number of zones in Indian Railways increased from six to eight in 1951, nine in 1952, and finally 16 in 2003. Each zonal railway is made up of a certain number of divisions, each having a divisional headquarters. There are a total of sixty-seven divisions.[1][2]
Railway Production Units
[
]
Main Article : Production Units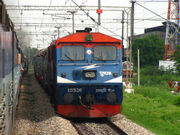 The Indian Railways manufactures a lot of its rolling stock and heavy engineering components. As with most developing economies, the main reason is import substitution of expensive technology related products. This was relevant when the general state of the national engineering industry was immature. There are currently six production units.
Railway PSU's
[
]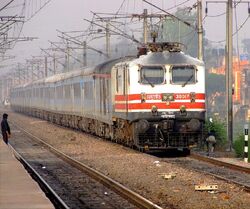 Main Article : Public Sector Undertakings
Apart from these zones and production units, a number of Public Sector Undertakings are under the administrative control of the ministry of railways. Their are currently twelve PSUs under Indian Railways.
See Also
[
]